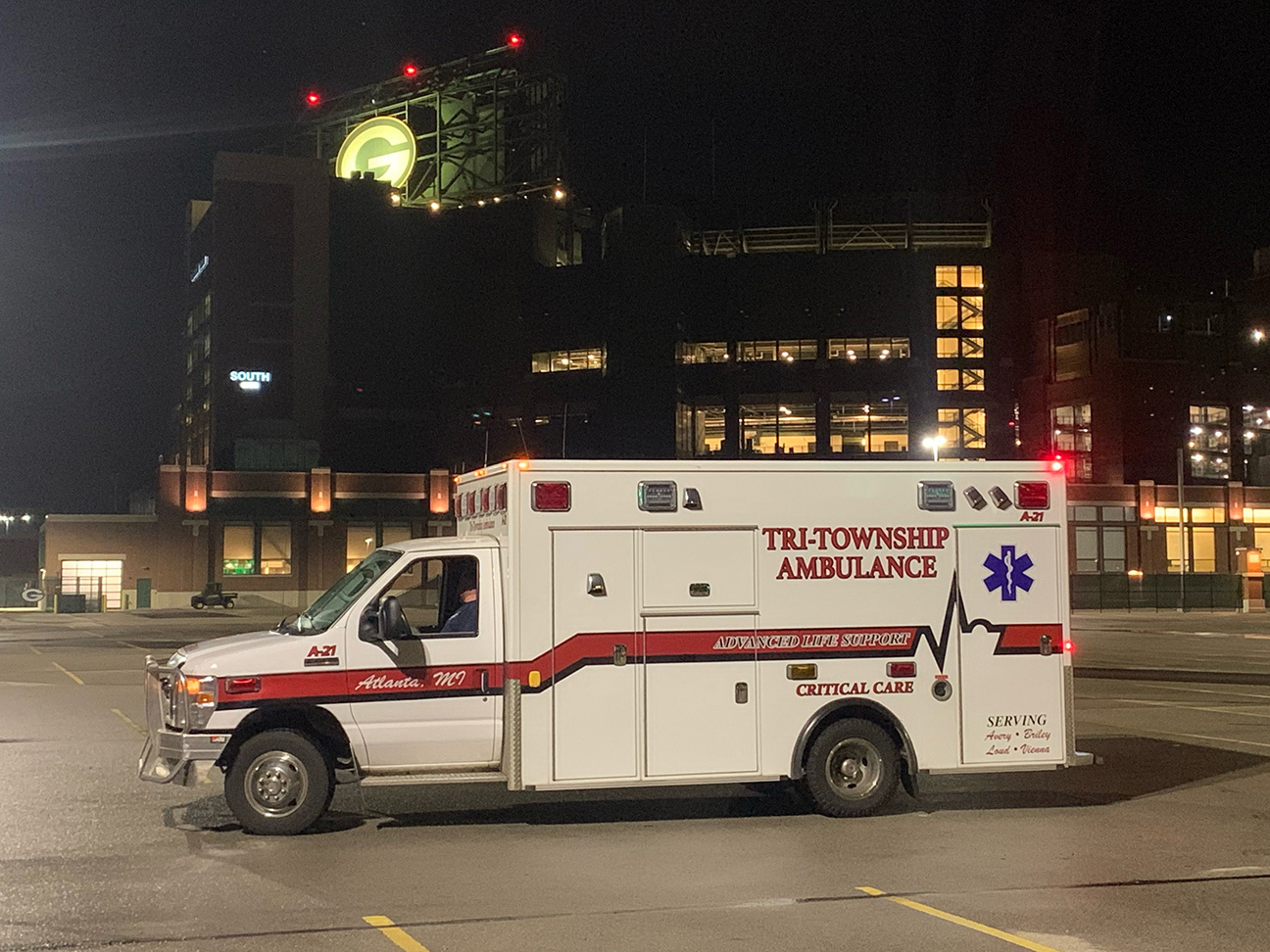 Tri-Township EMS serves as the primary 911 emergency response provider for five townships located within Montmorency County in Northeast Michigan. Tri-Township provides inter-facility transportation services to a long list of nursing homes, hospitals, rehab centers, hospice contractors, and private residents. Think your destination is too far for us? Below is a list of destinations that Tri-Township has transported sick and/or injured patients in recent years.
Houghton/Hancock, Michigan
Monroe, Michigan
Madison, Wisconsin
Green Bay, Wisconsin
Milwaukee, Wisconsin
Rochester, Minnesota
Minneapolis, Minnesota
St. Louis, Missouri
South Bend, Indiana
Indianapolis, Indiana
Cleveland, Ohio
Cincinnati, Ohio
Louisville, Kentucky
Nashville, Tennessee
Indiana, Pennsylvania
Sault Sainte Marie, Ontario
Sudbury, Ontario
Windsor, Ontario
Otterville, Ontario
Toronto, Ontario
Keene, New Hampshire
Temperance, Michigan
There is no trip too far or long for Tri-Township EMS. With over forty-five qualified and experienced EMT's and Paramedics, we're ready to take you where you feel most comfortable receiving your medical care without interruption. No Insurance? No Problem. Tri-Township offers the lowest rates at all levels of care, ranging from Basic Life Support to Critical Care Transport. Tri-Township also offers monthly payment plans at no interest for such transports.